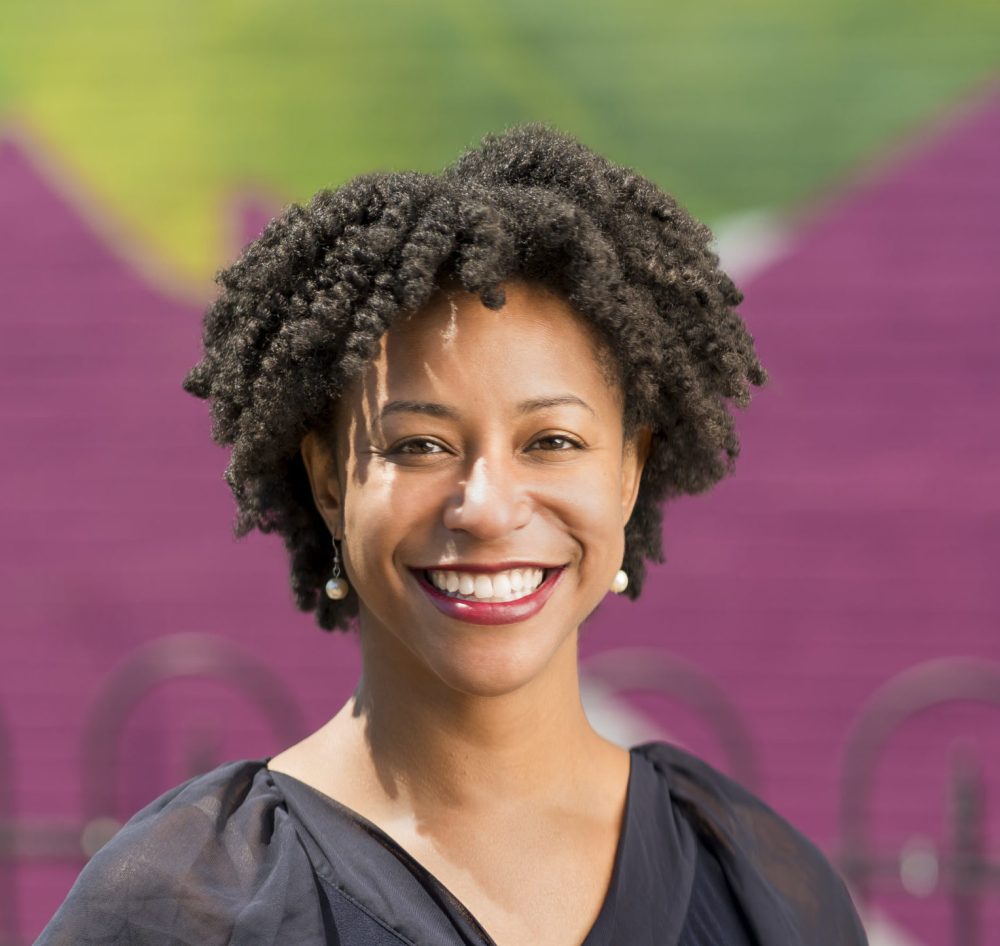 WASHINGTON, D.C. — Today, the Coalition for Community Solar Access (CCSA) announced it has hired policy and advocacy expert Rikkia Ramsey as its Director of National Programs. With primary responsibilities based in Washington, D.C., Rikkia will be charged with leading CCSA federal policy initiatives and national partnership development and management, including working with the National Community Solar Partnership, a U.S. Department of Energy initiative led by its Solar Energy Technologies Office.
"Rikkia's campaign work at the nexus of climate, energy, and national security makes her well-suited for the future of community solar and its growing role in U.S. energy policy," said CCSA's CEO Jeff Cramer. "With the Inflation Reduction Act in place and a clear pathway to expand community solar capacity across the country, our national partnerships work becomes indispensable. We're in good hands with Rikkia leading these important initiatives."
Ramsey-Williams brings a wide range of advocacy experience to the role, having led campaigns at the state and federal levels for more than a decade on climate and national security, and most recently educating women state legislators on the interconnections of foreign policy and domestic policy as Director of the Women Legislators' Lobby (WiLL). Prior to WiLL, Rikkia served as the Director of Policy and Advocacy for Truman Center for National Policy and the Truman National Security Project, a nonpartisan, nonprofit organization that focuses on advancing values-based national security and foreign policy, including the confluence of national security and climate. She also served as congressional staff for U.S. Senator Kay Hagan in her North Carolina district office.  
"I look forward to building bridges nationally that will increase access to affordable solar energy and unlock the many benefits of community solar," said Rikkia Ramsey-Williams. "Whether it's making the grid more resilient, reducing our dependence on foreign energy sources, increasing tax revenue to local municipalities, or saving consumers money on their electric bills, the opportunities to evangelize community solar with other national organizations are endless."
Ramsey-Williams joins CCSA with growth potential in the community solar sector at an all-time high. The recently passed Inflation Reduction Act provides unprecedented certainty for solar development in the form of tax credits and other incentives aimed at spurring private investment that will build out public infrastructure.
Community solar refers to local solar facilities shared by multiple community subscribers who receive credits on their electricity bills for their share of the power produced. Community solar provides homeowners, renters, and businesses equal access to the economic and environmental benefits of solar energy generation regardless of the physical attributes or ownership of their home or business. Community solar expands access to solar for all, including low-to-moderate income customers, all while building a stronger, distributed, and more resilient electric grid.